Advocacy Project for Young Carers
'Providing independent support for young carers
and their families in Sandwell'
Advocacy works to protect children and young people from harm and abuse and ensures their rights are safeguarded. We empower young carers to have greater control over their everyday lives.  We work with young carers who find it difficult to say what they want and need.  Our approach looks at the holistic needs of the young carer and their family.  Advocacy is about empowering young people to make sure their rights are respected and their views and wishes are heard at all times.
Referrals are taken from the individuals themselves, from a third party or an agency.  These can be taken by phone, email or face to face.
Take a look at our new film which features professionals, service users and staff talking about their roles and experiences of Sandwell Advocacy 
We asked some of our young carers and families to tell us, in their own words, what difference Sandwell Advocacy has made for them.
Caring Cooks Project
Supporting young people and their families on low incomes to develop their food preparation skills and create healthy affordable meals
We have a thriving user-engagement group comprised of current and ex users of our Advocacy Project for Young Carers. We continually involve them in the planning of our services and they have co-produced this Project. They have told us that many of their families rely on foodbanks and that they want to be able to plan and prepare healthy food with foodbank ingredients. They also told us that they want to learn about locally grown healthy food showcase their journey through various mediums.
This Project will enable children and young people to:
Develop key skills around planning and preparing healthy meals.
Understanding how healthy food options are produced and accessed locally.
Grow fresh organic food.
Improve technical skills around film making.
Improve technical expertise around the use of digital platforms.
Producing recipe cards that will be distributed via the Black Country Foodbank network.
Production of a digital toolkit highlighting how this work can be replicated.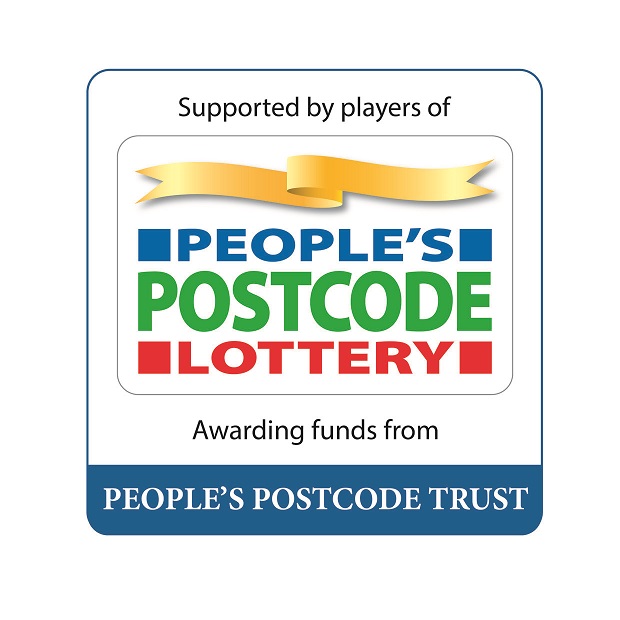 A Project funded by the People's Postcode Lottery
Voices and Choices Project
Our Voices and Choices Project works to support older people with long-term health conditions throughout Sandwell.
Key aims of this project are:
To ensure that older people wishing to remain/maintain living independently in their own homes with appropriate support are able to do so.
To ensure that older people and their families/carers/friends who are considering options around a move into care provider accommodation have access to relevant information and are supported to make informed decisions about their care options.
To provide longer-term support delivered by a team of trained volunteers to address loneliness and isolation and ensure that vulnerable older people are safeguarded from harm and abuse.
This project has been made possible with the support of a three year grant from the Lloyds Bank Foundation.
Sandwell Cancer, Older People and Advocacy Project (SCOPA)
Sandwell Cancer, Older People and Advocacy project was initially formed as a partnership between Sandwell Advocacy and the Older People's Advocacy Alliance. 
Being diagnosed with cancer is one of the toughest things most of us will every face. Not just for the person diagnosed but for everyone caring for and supporting the. You don't have to face it alone.   We are here for older people affected by cancer, either as a patient or a family member, friend or carer. We can provide support with resolving or speaking out about a wide variety of issues or problems, allowing you to focus on your health and well-being, particularly if you are feeling unwell and undergoing or recovering from cancer treatment.  
See the SCOPA website for more information.
Referrals can be made in person, by phone or email by individuals, third parties and professionals.  
---
Adult Advocacy Support Service (AASS)
Sandwell Advocacy is commissioned by Sandwell Metropolitan Borough Council who are responsible for monitoring standards of care. We have been providing an independent advocacy service to people in a variety of care settings in Sandwell since 2013.  
Residents, relatives and service users are invited to complete monitoring questionnaires which focus on the quality of the care provider and of the care they receive.  We provide assistance to those that need it to enable people to have a voice, share their experiences and give opinions as to what they would like to see happen in their care settings. The service has been delivered to those who live in Nursing, Residential, Extra Care settings and those who attend a Day Centre Unit.
---
The Living Memory Project
'Celebrating different aspects of everyday life
in the Black Country'
As part of this new project we are working across the area to celebrate different aspects of everyday life that have been captured through people's own photographs. The images hidden in our family albums, stored away in shoeboxes, and treasured in the collections of local enthusiasts, can offer rich perspectives on our rapidly changing society. These collections are increasingly vulnerable as technology transforms how we now take and preserve photographs.
Living Memory is a two-year project supported by the Heritage Lottery Fund to explore and share unique photography collections and life stories from diverse communities across the Black Country.
We are recording local people's life stories and memories connected to their photography collections, making a series of new films, professionally archiving over 1000 favourite photographs, creating a new touring exhibition and much more besides.
See the Living Memory website for more information.
For more information about any of our projects please contact us via our 'Contact Us' page.