Advocacy Project for Young Carers
'Providing independent support for young carers
and their families in Sandwell'
Advocacy works to protect children and young people from harm and abuse and ensures their rights are safeguarded. We empower young carers to have greater control over their everyday lives.  We work with young carers who find it difficult to say what they want and need.  Our approach looks at the holistic needs of the young carer and their family.  Advocacy is about empowering young people to make sure their rights are respected and their views and wishes are heard at all times.
Referrals are taken from the individuals themselves, from a third party or an agency.  These can be taken by phone, email or face to face.
Take a look at our new film which features professionals, service users and staff talking about their roles and experiences of Sandwell Advocacy 
We asked some of our young carers and families to tell us, in their own words, what difference Sandwell Advocacy has made for them.
---
Adult Advocacy Support Service (AASS)
Sandwell Advocacy is commissioned by Sandwell Metropolitan Borough Council who are responsible for monitoring standards of care. We have been providing an independent advocacy service to people in a variety of care settings in Sandwell since 2013.  
Residents, relatives and service users are invited to complete monitoring questionnaires which focus on the quality of the care provider and of the care they receive.  We provide assistance to those that need it to enable people to have a voice, share their experiences and give opinions as to what they would like to see happen in their care settings. The service has been delivered to those who live in Nursing, Residential, Extra Care settings and those who attend a Day Centre Unit.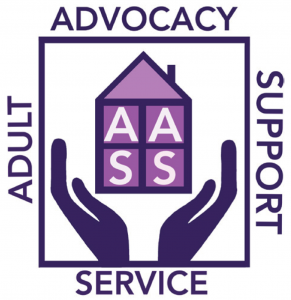 ---